November is Sweet Potato Awareness Month (SPAM), and I do my part by reminding people that yams are something else entirely. As a foodie and an evolutionary biologist, I feel obliged to be a nudge about this. So here are three images to help.
First, a photograph of a white yam (Ipomoea rotunda) in a bin of sweet potatoes.
Second, a photograph of three cultivars of sweet potato (all Ipomoea batatas) next to a yellow yam (Dioscorea cayennensis).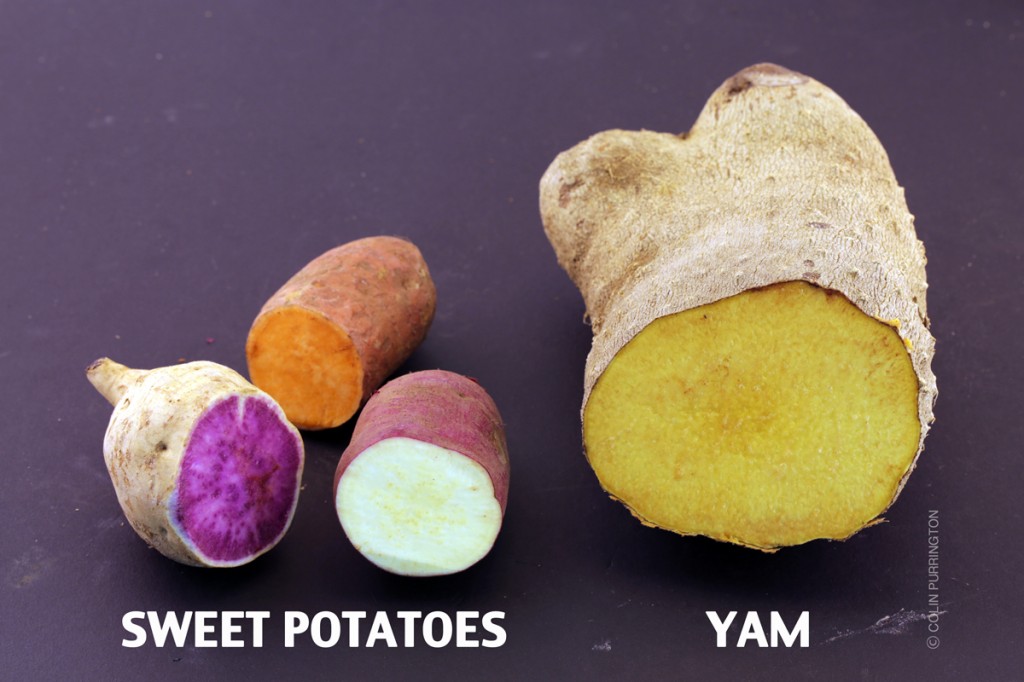 Third, an illustration of how yams and sweet potato are related (they aren't). As a bonus, I've also indicated the position of potato.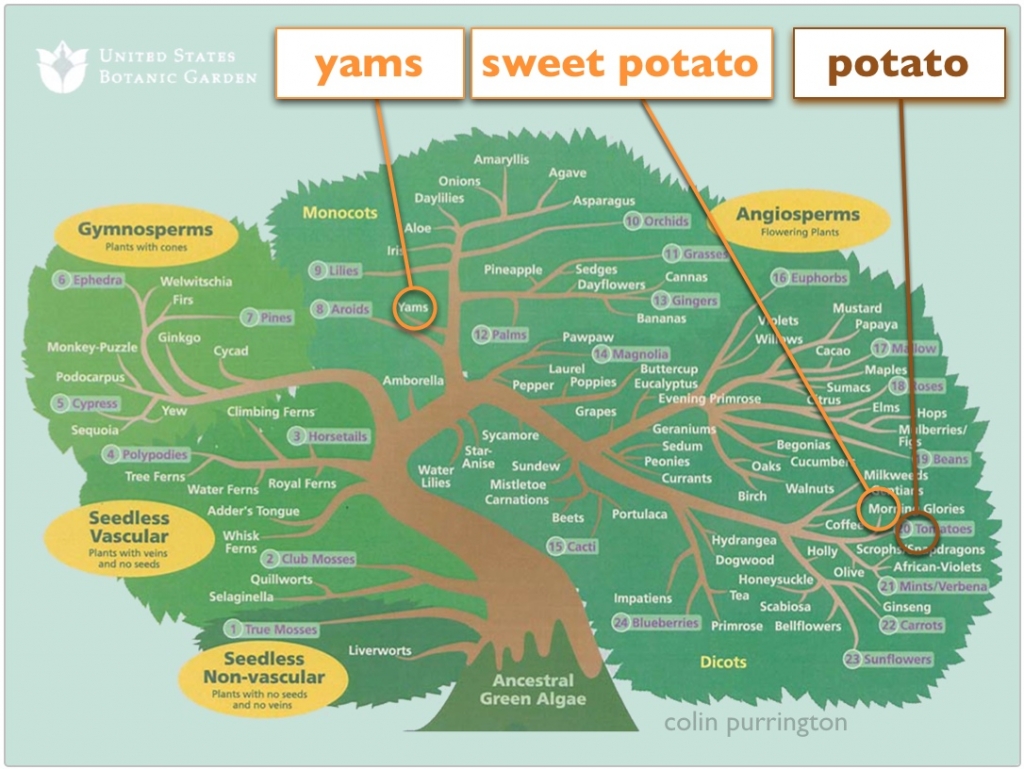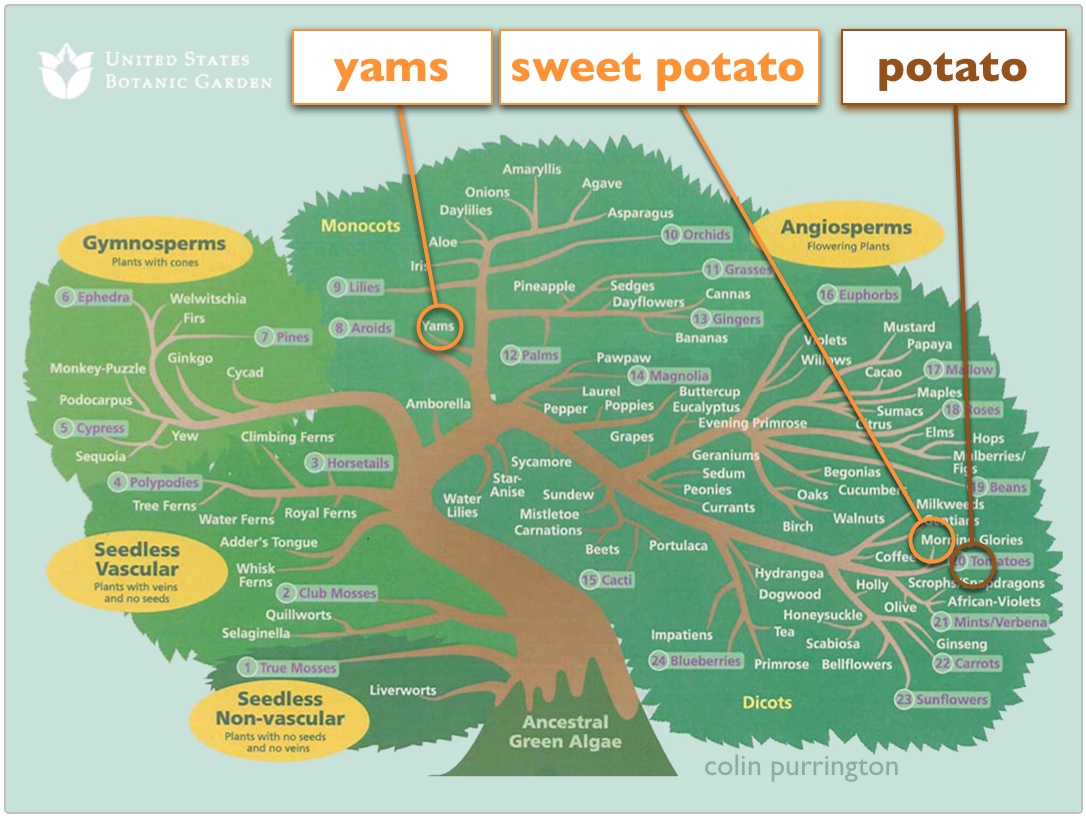 Please share this page with your family prior to Thanksgiving dinner. It will be one less thing to bicker about. If you need more details, here's my "Yams versus sweet potatoes" page. Read it if you want to know why the slave trade caused the whole "yam" confusion problem.